A lot has happened since our last post which is also the reason why we haven't posted in a while.
First things first, WE GOT A NEW CAMPER. Yep. Already.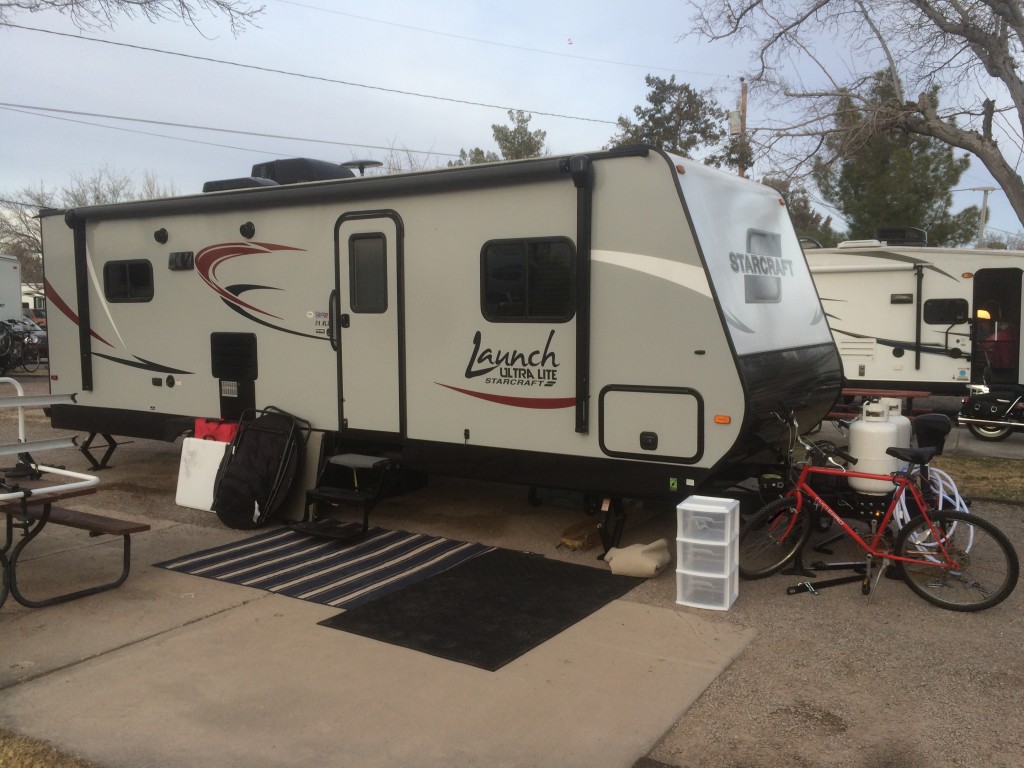 Let's just say, we dig it. We are really enjoying the camper lifestyle so we thought, why not. You only live once. May as well live in a camper we truly enjoy. Rita Vita (our little camper) was lovely and all, but she was meant for weekend getaways. Big Mama (Name in progress. Ideas?) here is meant for full time living.
I will say, having lived in such a small space, we can truly appreciate this new camper. It feels monstrous by comparison. No more hitting your head (or maybe just not as often) and no more all in one shower/toilet! I can actually turn around in the bathroom without turning the shower on with my butt. (Yes, that really did happen. TMI? Nah.)
We are currently in the beginning stages of painting the inside so remodel pictures to come in a future post!
With the news of our new camper out of the way, we also made it to Las Cruces, NM late Saturday night. The drive from Austin to Las Cruces was like something I've never seen. Very different terrain than I'm used to being from Wisco. It went from hill country to desert mountains. Definitely listened to a lot of A Horse with No Name by America.
We ended up stopping through a little town called Fredericksburg in Texas. If you ever get a chance, it's a really cute town. Of course we had to all stop and get some western hats. The dog's hats are from Dogologie if you should happen to be in the business of getting one.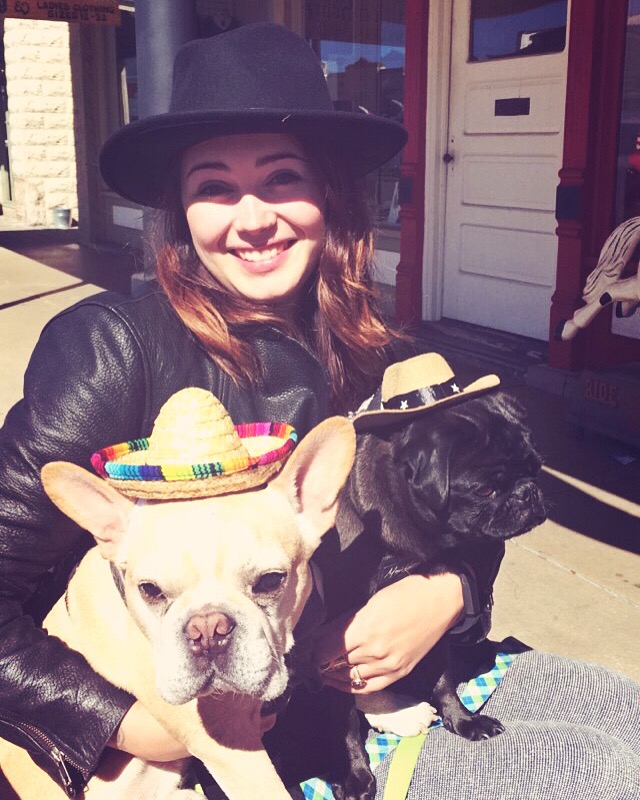 Since being in Las Cruces, we've mostly been laying low, working and settling into a little bit of a routine. The one big thing that we were able to do is go to the White Sands. And oh boy, what a beauty. This place is unbelievable. Not sure pictures can quite do it justice.
You can also see a short little video here.
As promised, we'll do a post on Austin coming up.
Till next time!
Love,
Maggie, Corey, Rhea and Toad