Once again, so much has happened which is why I haven't written anything in awhile.
The last 3 weeks have been odd. We almost made the 29 hour drive from Portland, but with 5 hours to go, our Ford F150 truck broke down. Not just your typical break down. In the words of the Ford dealership, it was a 'catastrophic failure'.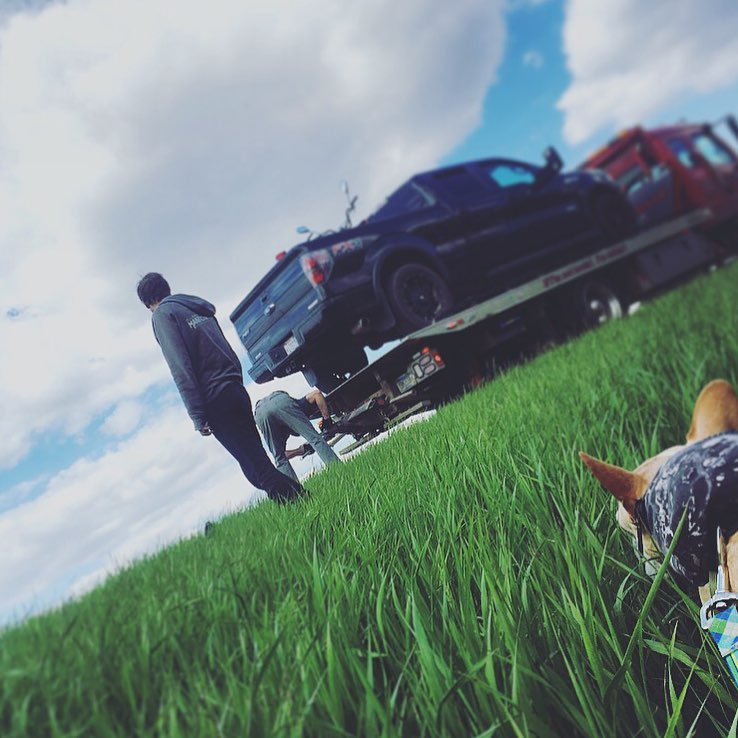 So what does a 'catastrophic failure' on a Ford F150 look like to a someone who has no mechanical knowledge?
(Btw, before we get into this, we had the oil changed and a tuneup 2 weeks prior. Corey's always on top of that.)
We were driving up hill (a very slight hill) when the engine started to chug a bit so we pulled off the side of the road to take a look. We had just gotten gas from a very small station in South Dakota so we thought, maybe it's bad gas? We knew it was unlikely, but got some octane boost if so. Poured it in, started it up so we thought that was the case. We kept going.
About 3 hours later, the engine started gyrating the entire truck while the oil pressure dropped and completely slowed to a hult. Some might describe this as 'knocking' which is a sign that the bearings are going bad. (I learned of this reading 5 hours of interwebz Ford forums.) Of course this happened on a one lane highway where construction was happening. We called a tow, and headed to the nearest town. That was a sight to see. The trailer and truck being towed looks pretty crazy. And the tow driver was a maniac, going 85 and honking at people to get-out-da-way. At this point, I was fairly entertained by him. Love me a good charachter.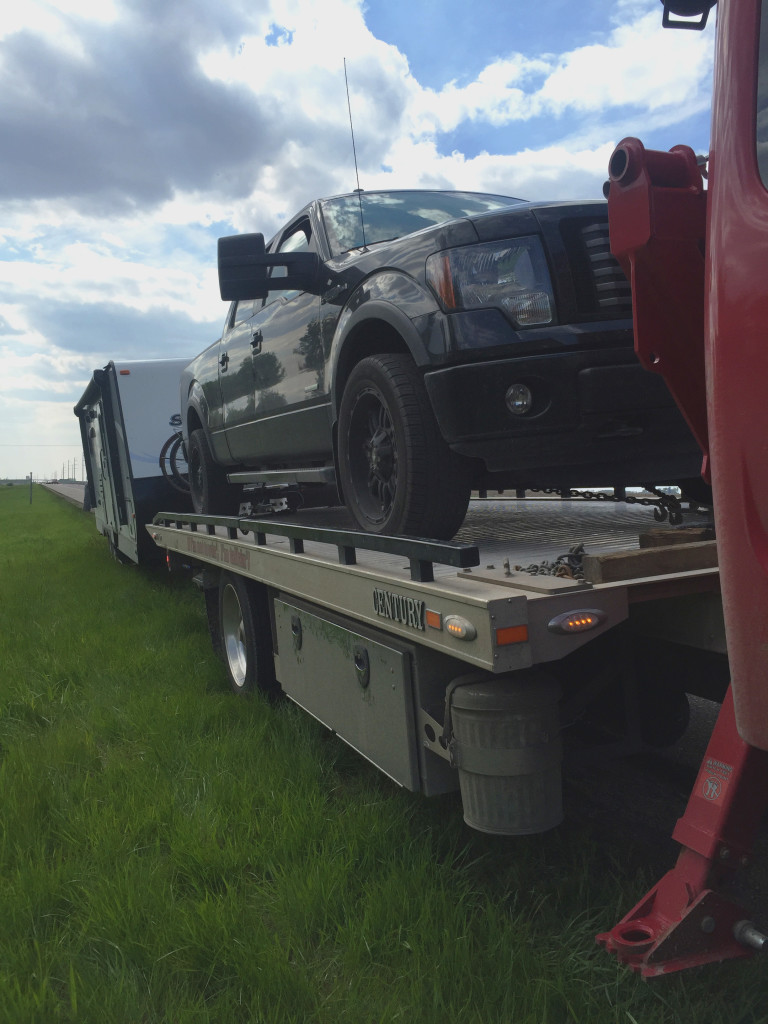 Being a Sunday, we ended up staying over in the dealership lot. That was pretty odd. The next morning,we talked to the dealer.
Indeed, they were right.
The engine was described as 'complete junk'.
Wowza. And this is a 2012 Ford F150 ecoboost truck with 60K miles on it! The dealer was as shocked as we were. Incredible. Thank goodness we had full coverage warranty because the entire tow, rental, and engine replacement was going to cost us about 10K. We ditched our truck and camper, packed up the rental and drove home.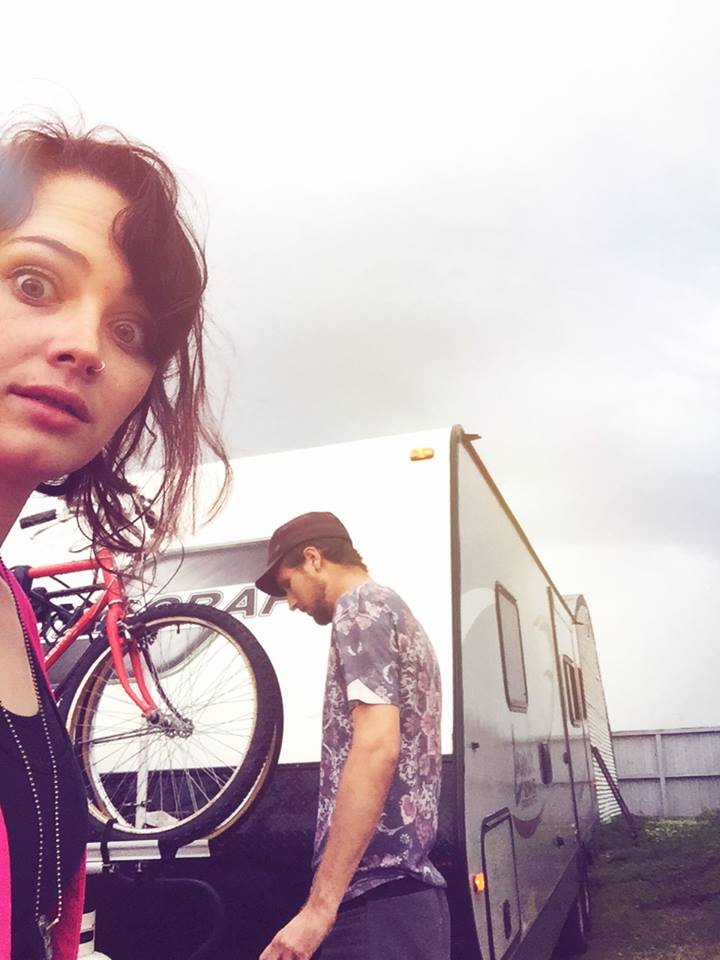 Since then, we've been staying just outside of Madison with Corey's folks who have been so great in letting us stay with them, among other things. It has been wonderful to see family and friends. Another silver lining is that the folks working at the Fairmont Ford dealership have been the kindest people ever. Wow. As Corey put it, 'They are a great reminder to treat people with kindness more often.' I mean, they have gone out of the way for us, storing our trailer and moped for free, helping us prep the trailer, and just being all around good people.
We did finally get our camper back yesterday which is so nice! The truck, however, has another 3-4 weeks until it's fixed.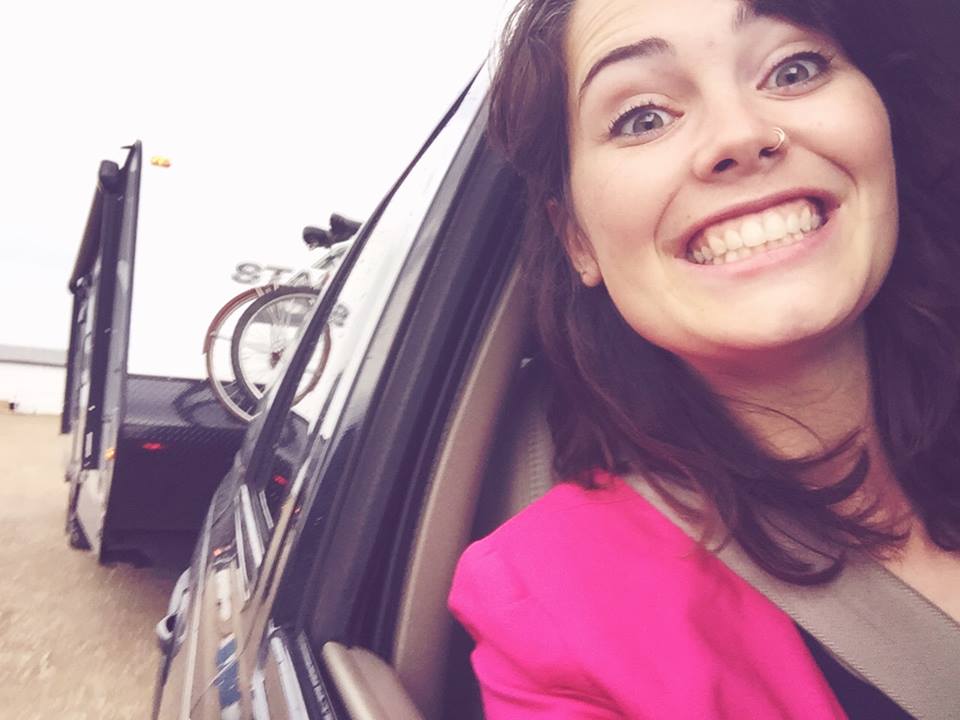 Between now and then, we have a ton going on. Tomorrow we'll be headed out for Seattle with a couple friends and then next Wednesday we're off to Colorado for Sonic Bloom Festival. Although our intentions were to bring our camper with, that sadly won't be happening. BUT, hey, we're going to make it there! I'm convinced that if we had kept our first route, the truck would have broken down on the Rockies on the way to the festival and we would have never made it!
After that, we'll be moving into our new apartment downtown Madison in July. SO EXCITED for a permanent space again.
I've been trying to think of ways to sum up our trip and I think the best way to do so is to continue to post about places and people we met along the way that I haven't written about yet. So watch out for that.
Until next time!
xMaggie