First off, WE MADE IT!!
Seriously though, we ******* made it! It was a feat. Between months of sifting through our belongings, fulfilling my kickstarter orders, the holidays, saying goodbye to some of our favorite people, a flu and cold, it felt like we might not make it. But hey, we did!
After a later departure than anticipated, we arrived in Austin on the evening of January 9th. Thankfully, we had good company with us as two of our best friends journeyed down with us. For the first week while they were here, we got to explore a lot of eateries. And we have the best food guide — shout out to Molly! We'll be sure to write a post specifically on good eats in Austin because it's OUTTA CONTROL. So much good food, including any taco your heart desires.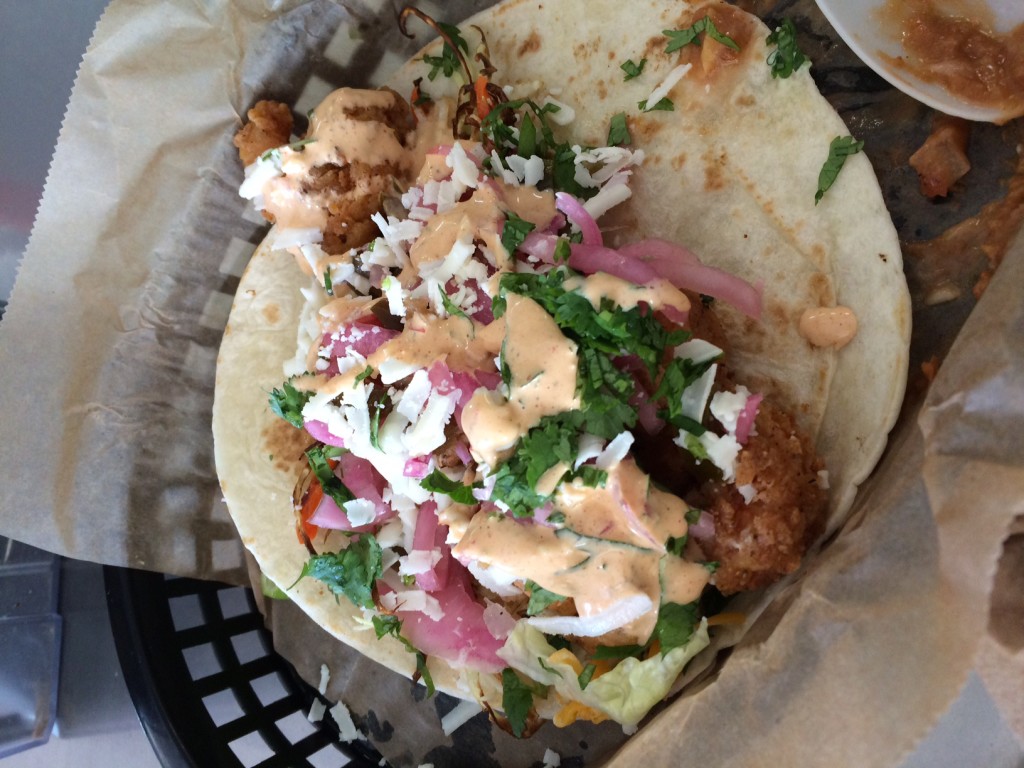 Aside from the food, the music scene is equally amazing which you probably already knew. Free music is of a whole new caliber. We saw a local dirty blue grass band called the Tennessee Stiffs and wow. So talented. They can sing, play and get down. It's especially apparent that they all love what they do which is contagious. Austin also has night clubs with character which is something I've missed a lot. Check out Plush if you get a chance. We got to check out a friend's show — Bonus Junk. At the very least, you'll also find entertainment on the walls: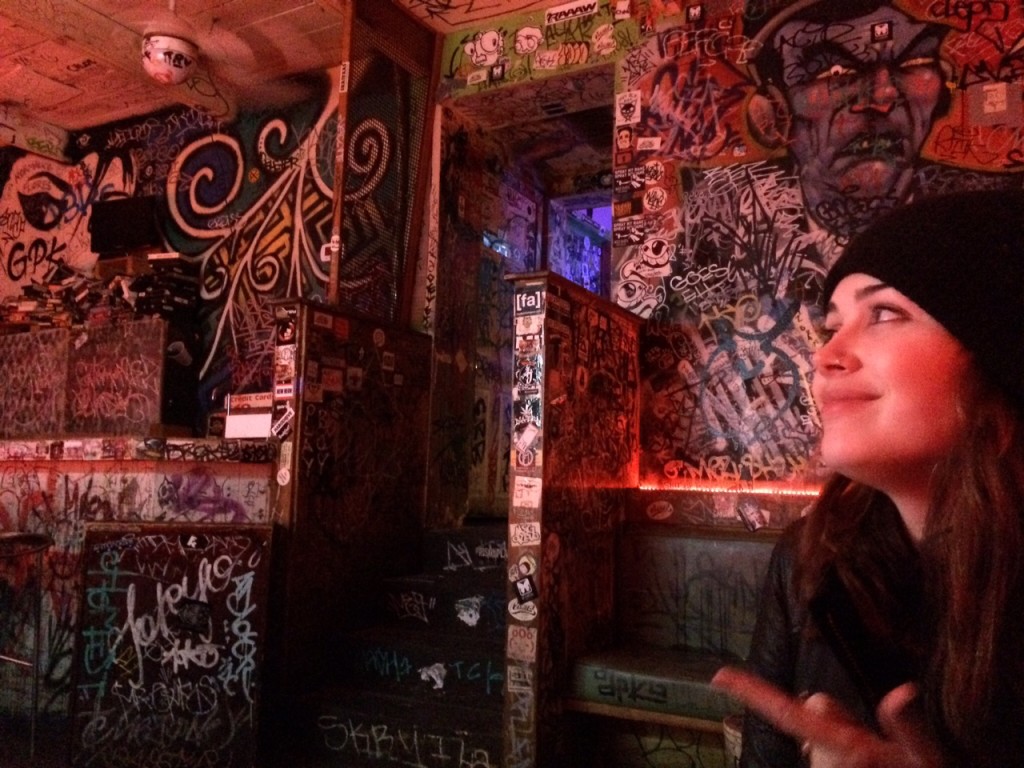 Since then, it's taken us about a week to setup our camper (or fort really) to feel like home. After losing our first easy-up to the wind, we invested in another variation pop-up and finagled it into an add on-room for the camper. I must say, building forts is definitely one of my favorite aspects of living out of a camper. Why did we ever give up fort building as kids? Stupid adulthood.
Check out a video of our setup here: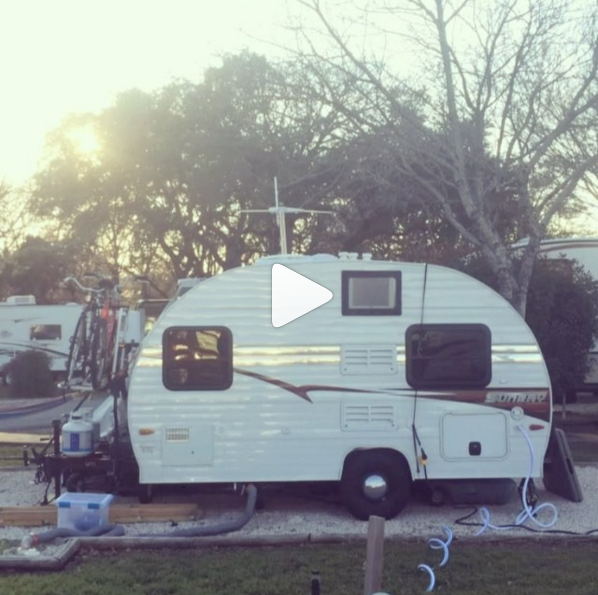 The pups are definitely enjoying the new fort as well. Between the many sunshine spots to lay and hanging outside in 60 degree weather, they're beyond happy. Case & point:
We've been at Austin Loan Star RV Resort for the first couple weeks and are happy to say we'll be moving to Pecan Grove RV Park tomorrow! Although this first one was a fine location to get introduced to the RV lifestyle and having easy access to finding supplies for our camper, we're looking forward to switching it up. Between the shady internet and location off of a highway (can't really walk anywhere), we're excited to be living downtown in walking distance to so many things. It's a fine RV park — they're kind people, great facilities, a dog run and big lots, but we like to explore. It's funny just how quickly you can confirm what you do and do not like about your living situation. Learning that already feels like an accomplishment.
We've also made some slight changes to our itinerary as I mentioned we'd likely do. We decided to squeeze in the Gem and Jam Festival in Tucson, AZ, February 12th – 14th. We're super excited as the music lineup is insane — Polish Ambassador, Desert Dwellers & Ott are my favorites. We'll be in Austin until February 6th when we'll be headed to Las Cruces, NM.
In addition to a more Austin-centric post, Corey plans on writing about our wi-fi and technical setup as well. I also plan on putting a post up on what I've learned about my recent Kickstarter endeavor.
Till next time!
xMaggie