We're officially in San Diego. It was quite a busy week from Austin, to Las Cruces, to Tucson to San Diego. It was a lot of fun, but we're happy to be staying put for a couple weeks here. After that, we only have a two hour ride to Los Angeles which is great.
Tucson was an unexpected gem. (Pun intended. It was the Gem Show while we were there too.) The people were my kind of people – kind, casual, and very relaxed. It was easy to feel comfortable quickly.
What really brought us to Tucson was the Gem and Jam Festival where we were able to see some of our favorite musicians: Ott, Desert Dwellers, Polish Ambassador, and others. The best part about this festival was definitely the crowd. People were so unbelievably kind and 'at home.' The art was also phenomenal. I've never seen so many live paintings during shows! I wish I would have taken more pictures. We picked up some beautiful pieces from Michael Garfield who is equally talented as he is an awesome human being.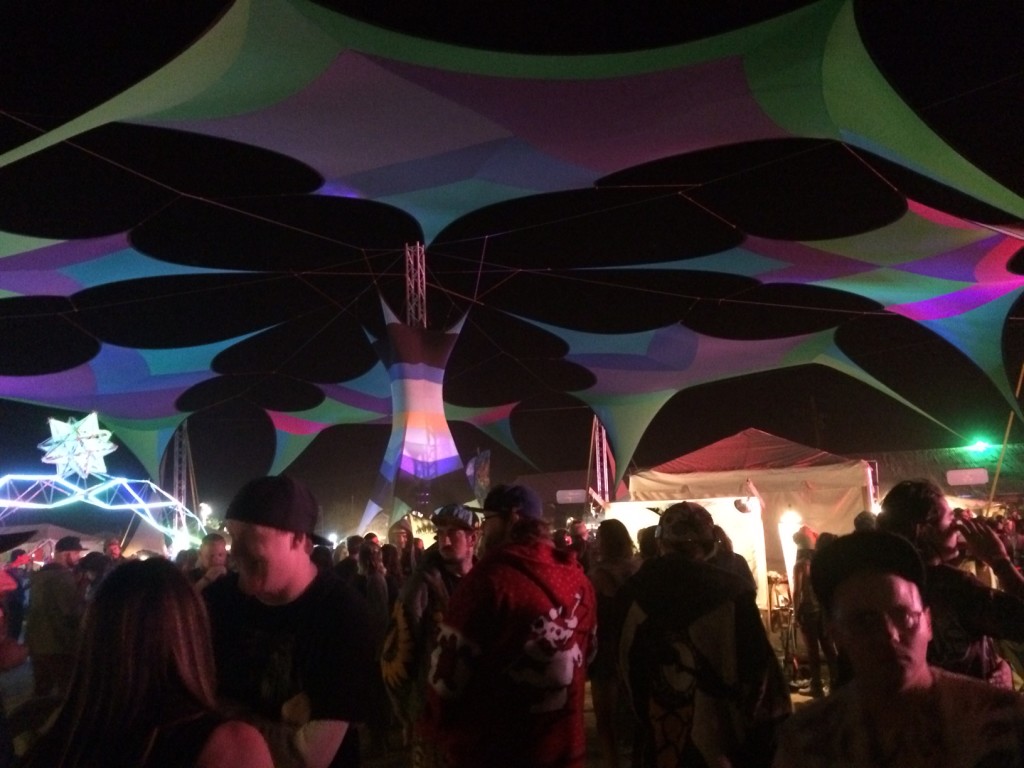 Aside from the music, the city itself is beautiful: desert, mountains, cacti, and palm trees all in one city? So fun! And oh, I ate a grapefruit straight from a tree at our campsite! I was so excited about it that I'm pretty sure I weirded the locals out a bit.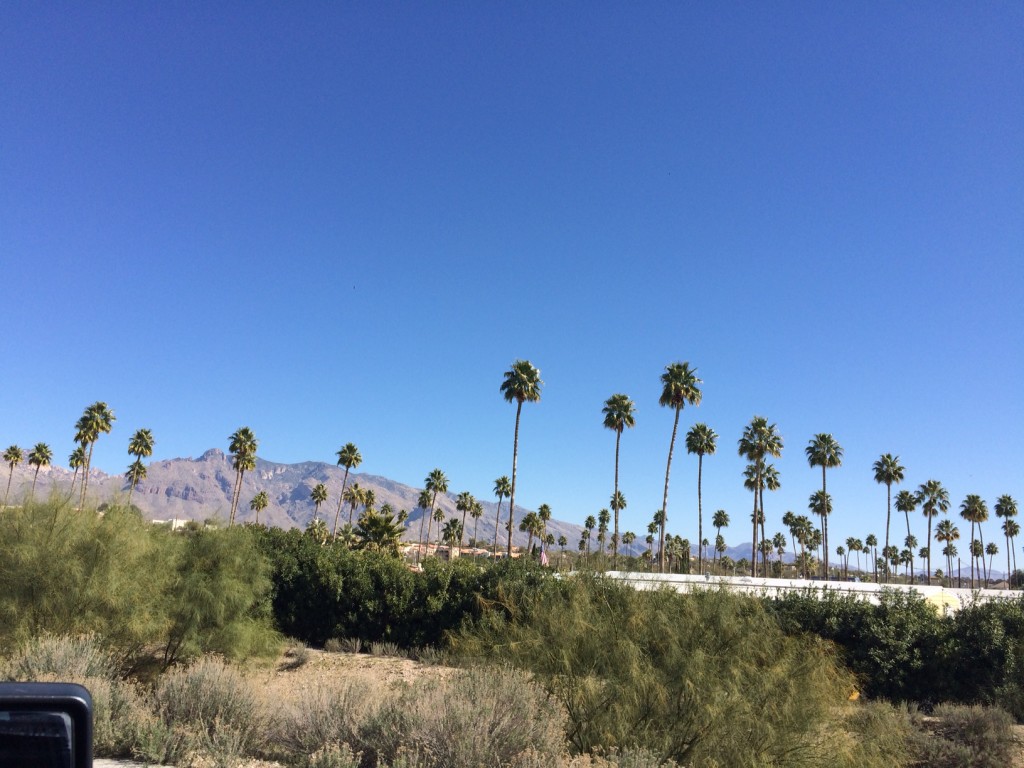 Saguaro National Park is definitely one of the coolest landscapes I've ever seen. I didn't actually know until we arrived in Tucson, but they are home to the larges cacti in the country!
The drive from Tucsan to San Diego was equally as fascinating. From the saguaro cacti to true desert, to sand dunes, to desolate rock mountains, to rich green and finally palm trees, it was the most types of terrain I've ever seen in a 6 hour drive.
And might I say, worth driving for this view!
Till next time,
xo Maggie
P.S. Inside RV pics coming soon! 🙂