In the months leading up to our trip to Utila, Honduras, we had many of the same reactions from people that usually went something like:
'Honduras?! How'd you end up picking that? Isn't it dangerous there?'
We would have never found Utila without a friend of a friend who teaches scuba diving lessons there. And, yes, surely from everything we see on the news, Honduras can be a dangerous place. But with that in mind, you can make plans that avoid unsafe situations. The main thing you can do to prevent an unsafe situation is to book and prepare all transportation before you get on the plane.
From Madison to Utila took roughly about 24 hours. (2 hour ride to O'hair, Chicago >> 2 hour flight to Fort Lauderdale >> 2 hour Layover >> 3 hour flight to Son Pedro, Honduras >> Night in Son Pedro hotel as it was 12:30am >> 3 hour car ride to the coast, La Ceiba >> 1.5 hour fairy ride to Utila). The flights are easy to book, but you need to make sure that you book a good overnight hotel as fling into Son Pedro after midnight (which seems to be the most common option) is the time to be the most safe. Our hotel picked us up and took us straight to the hotel. In the morning we got a ride to the coast with someone that was recommended to us from the owner of the house we rented the house from.
Once you get to Utila, it's a very safe place. Since there are only about 2,000 people who live on the island and it's an hour and a half fairy ride, everyone knows each other.
With safety out of the way, here are some of my favorite things about our recent trip to Utila:
Anyhoo, if you might have any questions about traveling to Utila, feel free to drop us a line. Till next time!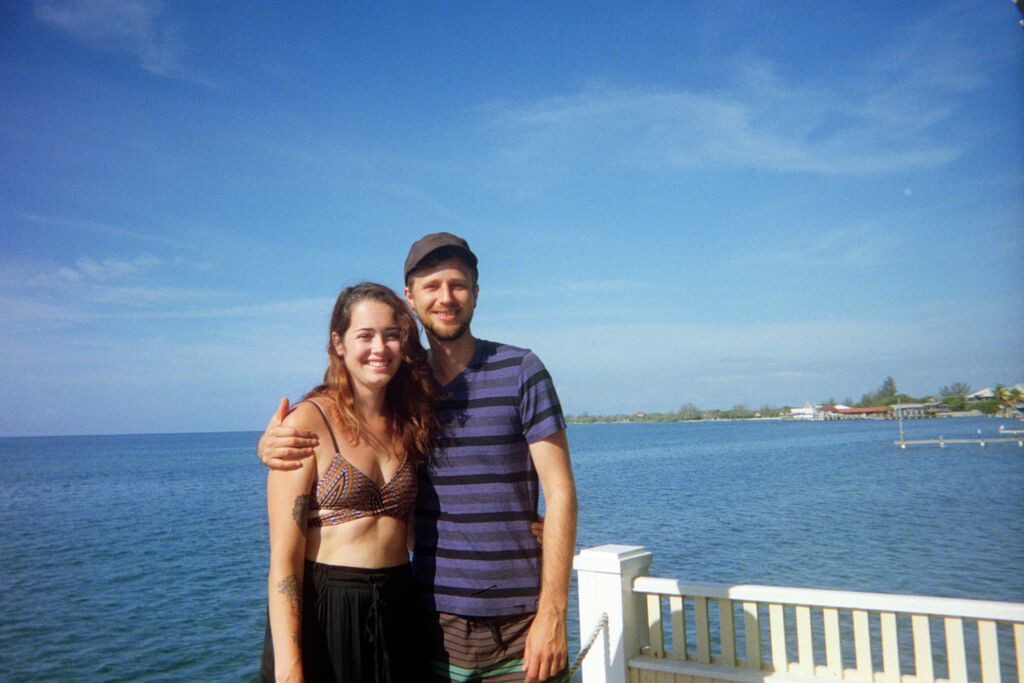 Thanks to Abby Gaebler for some of these awesome photos above.